El Comedor
Delight yourself either with the best selection of fresh seafood or dry aged regional steaks in Jacqueline Barcelona restaurant.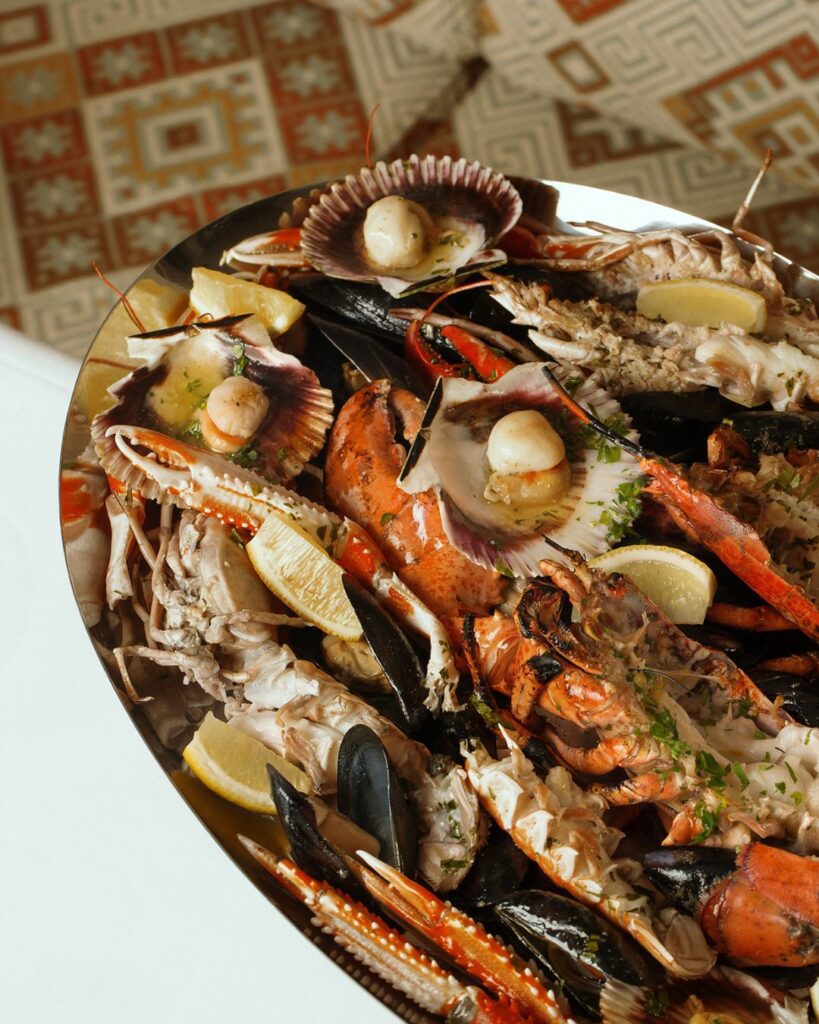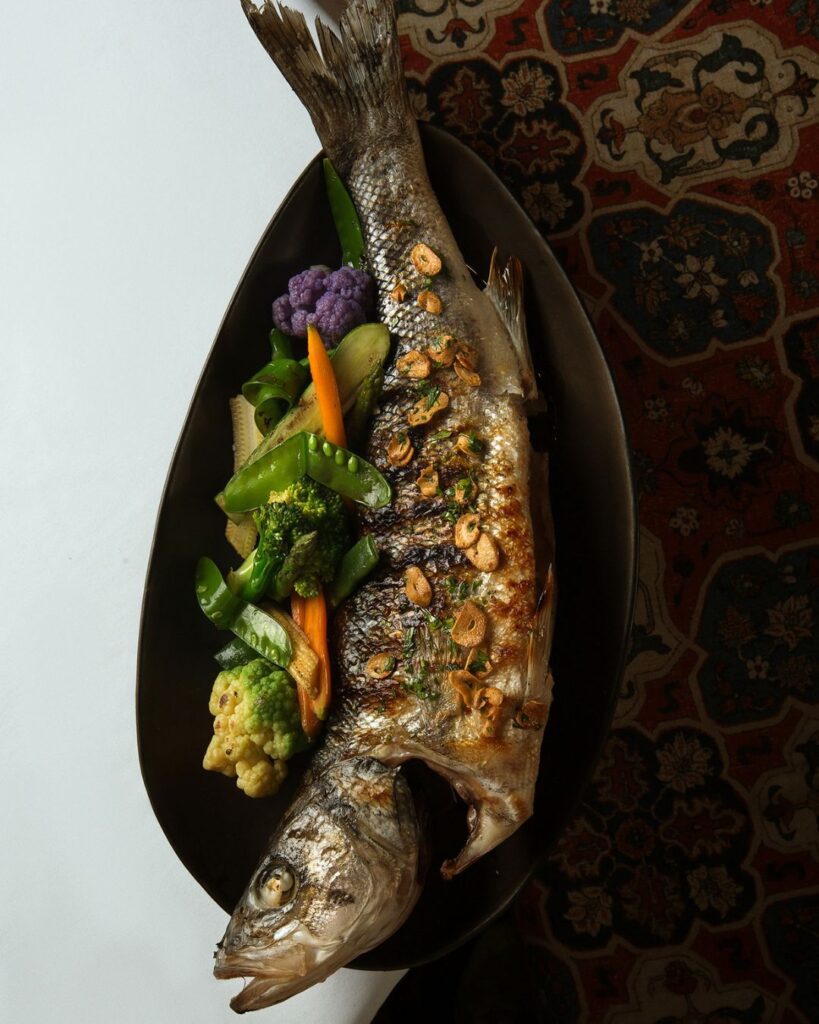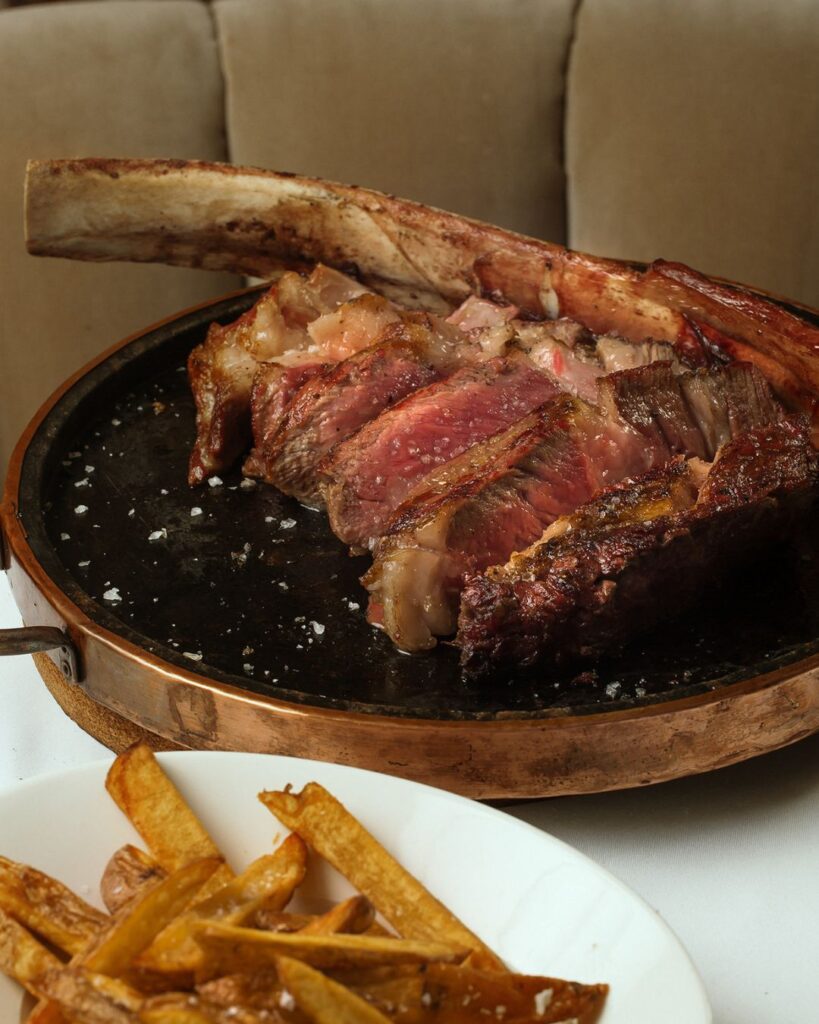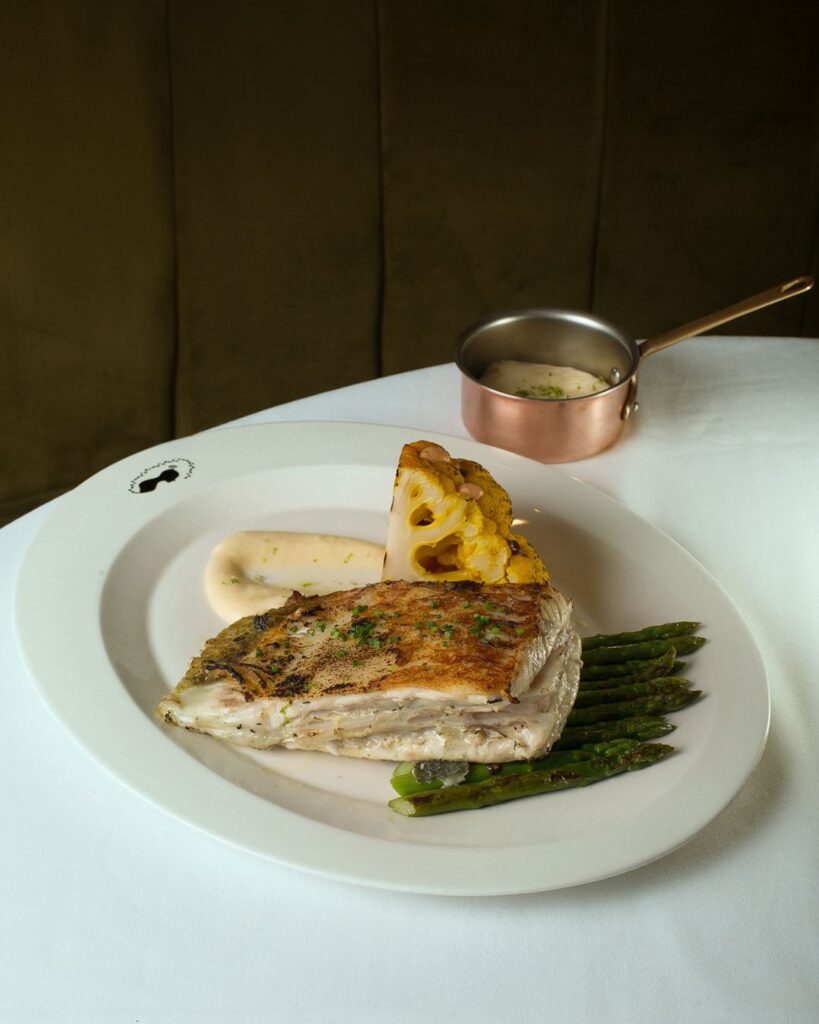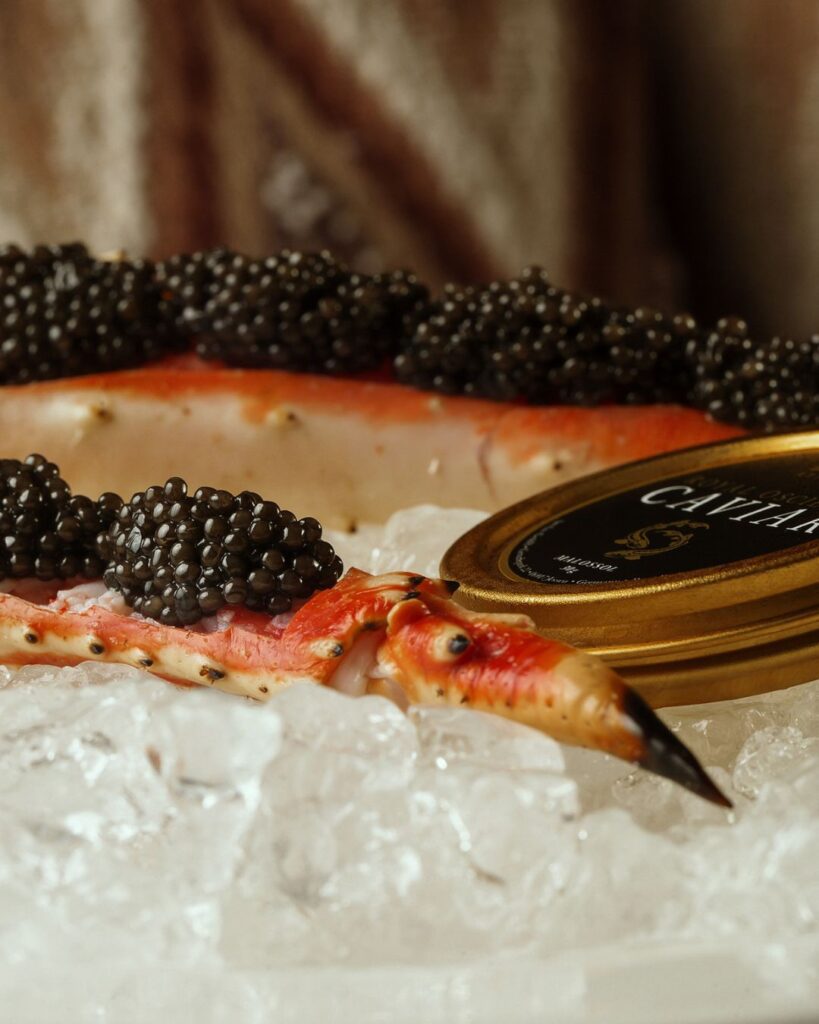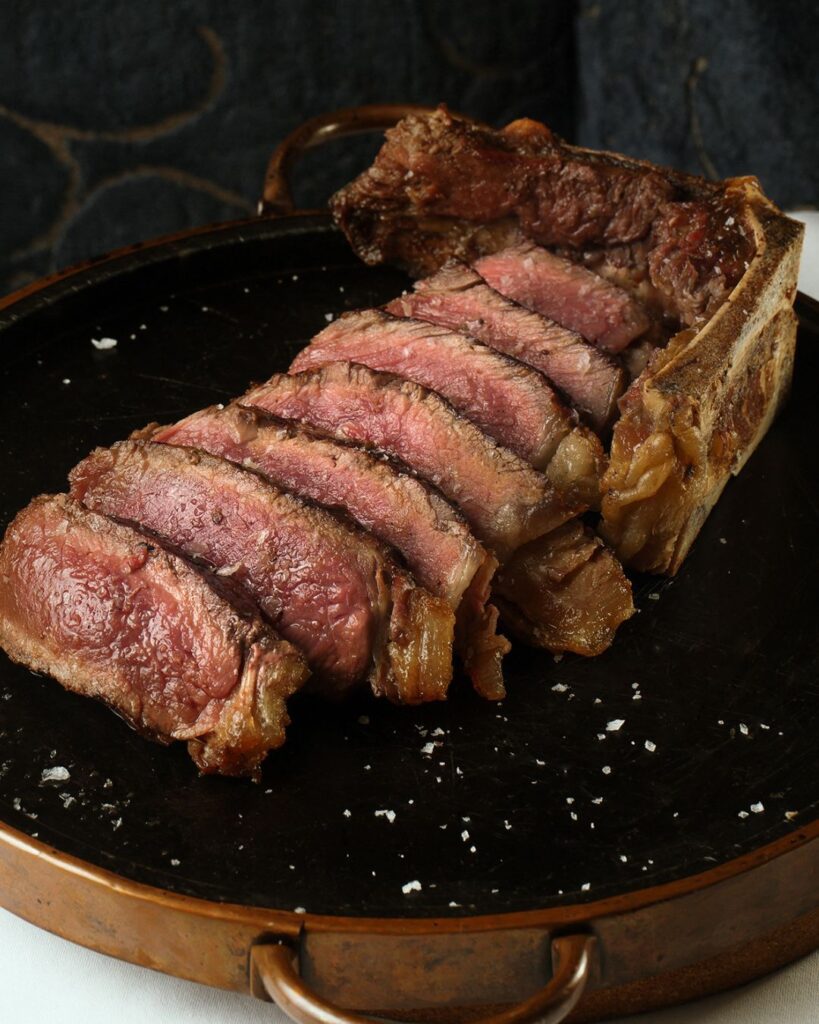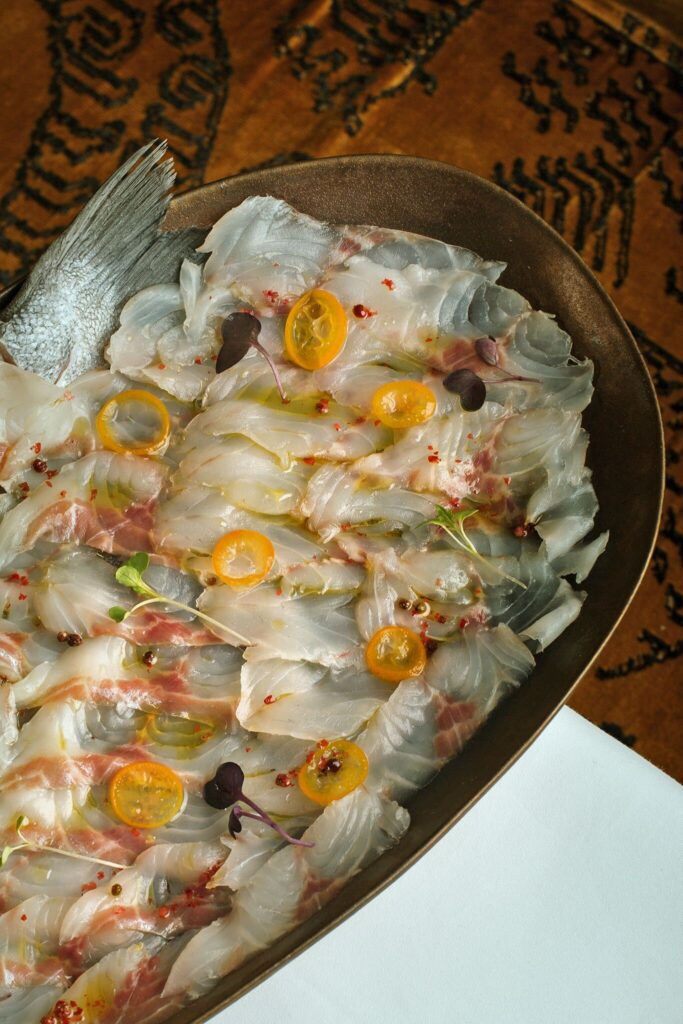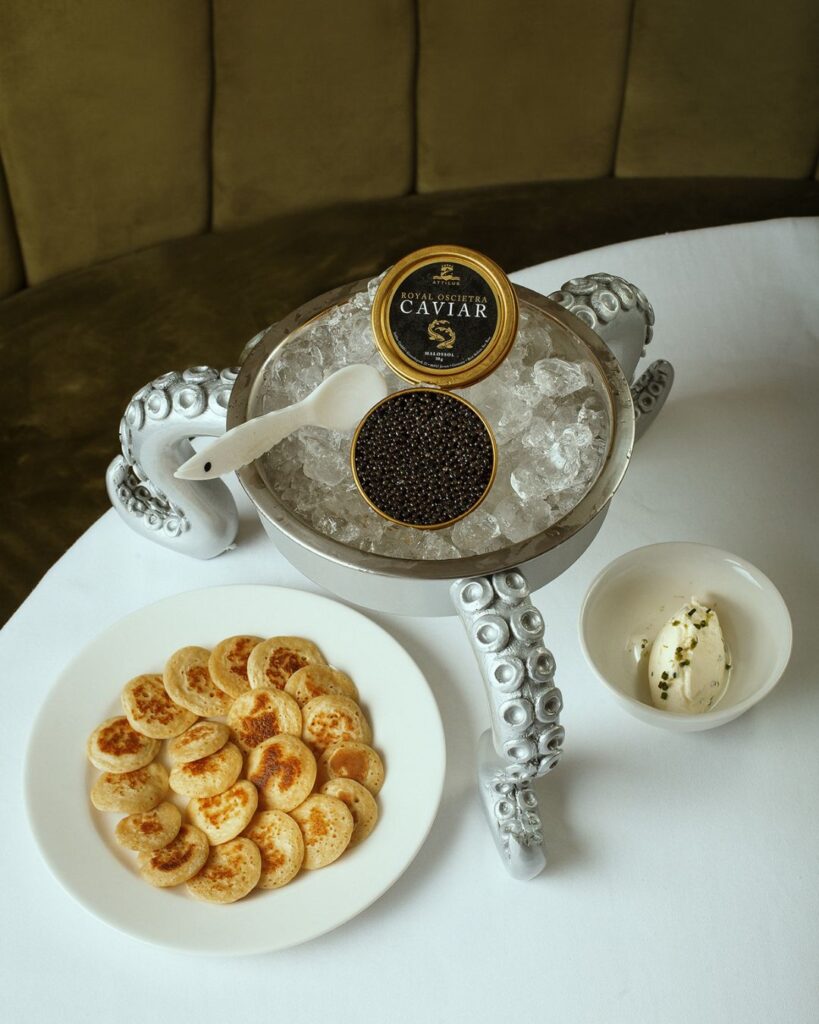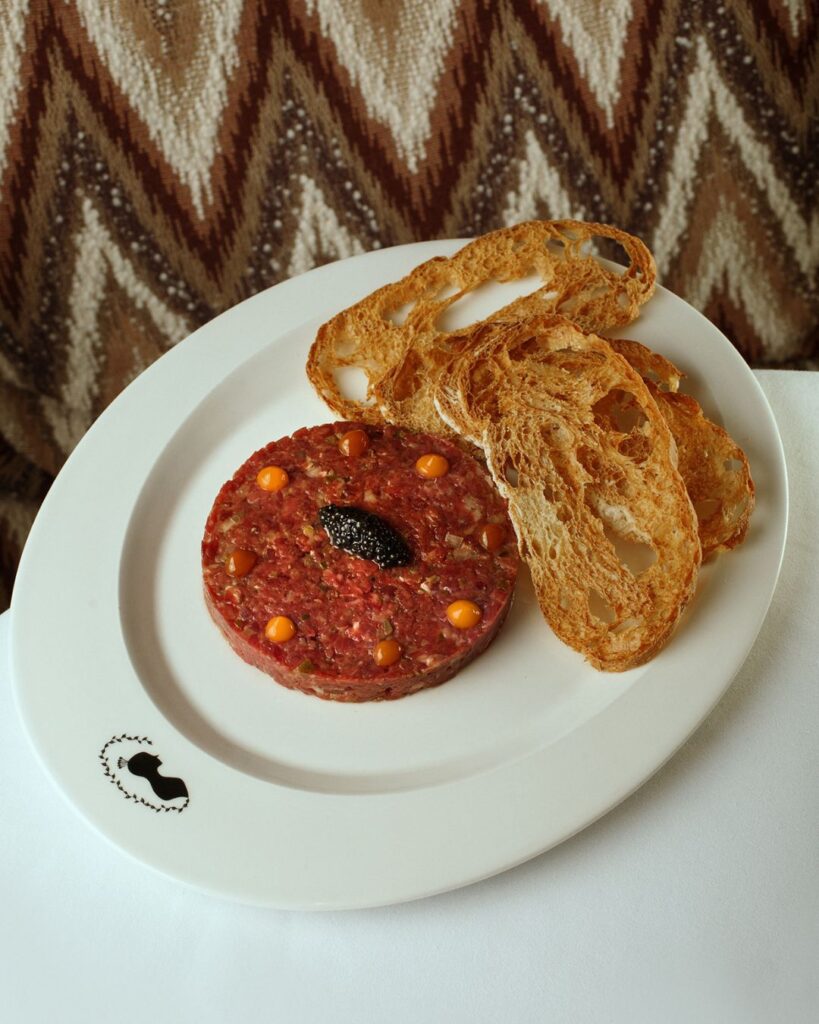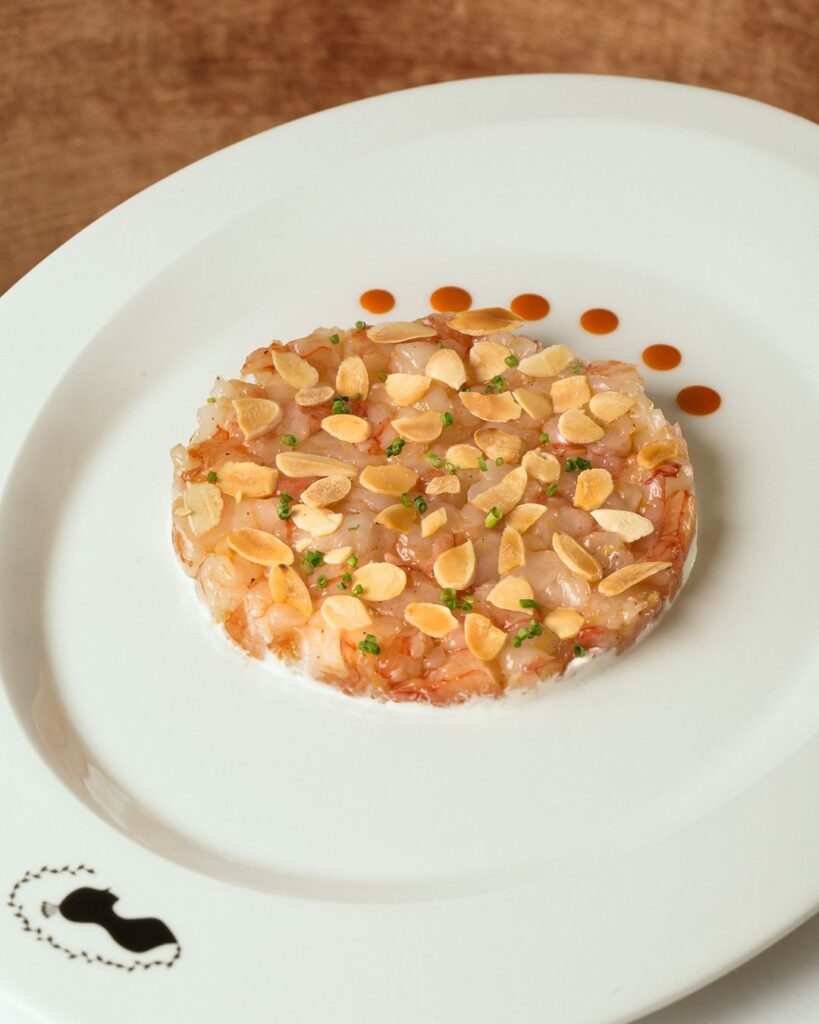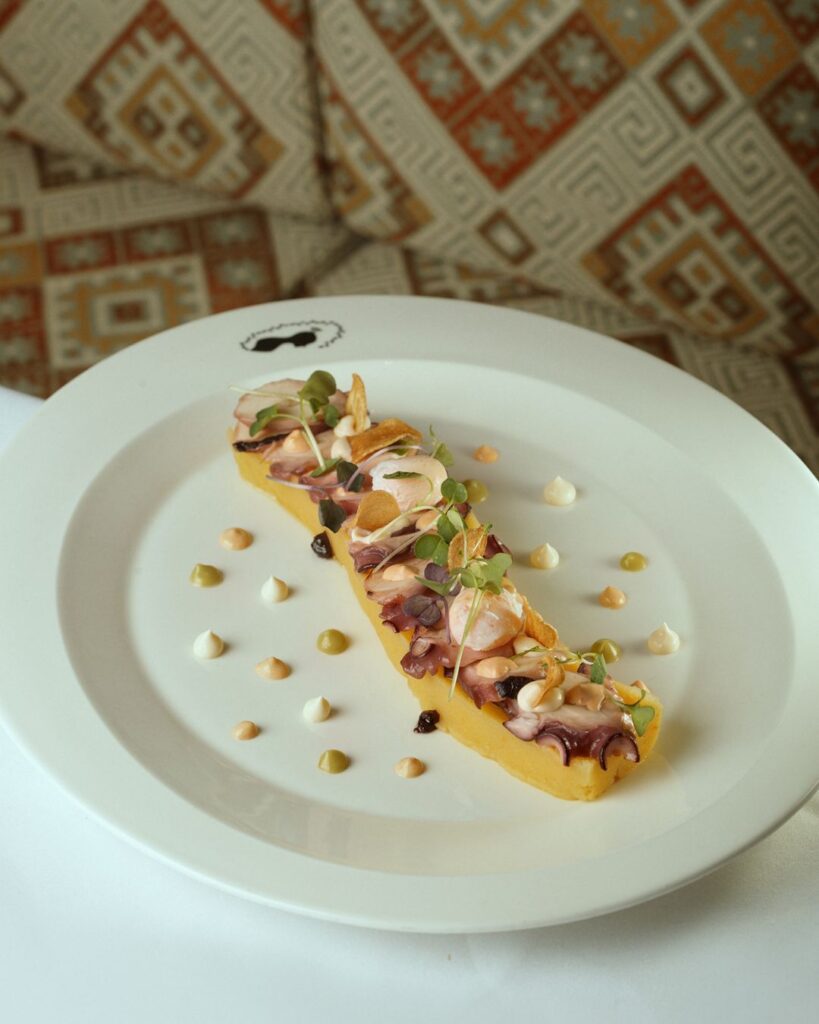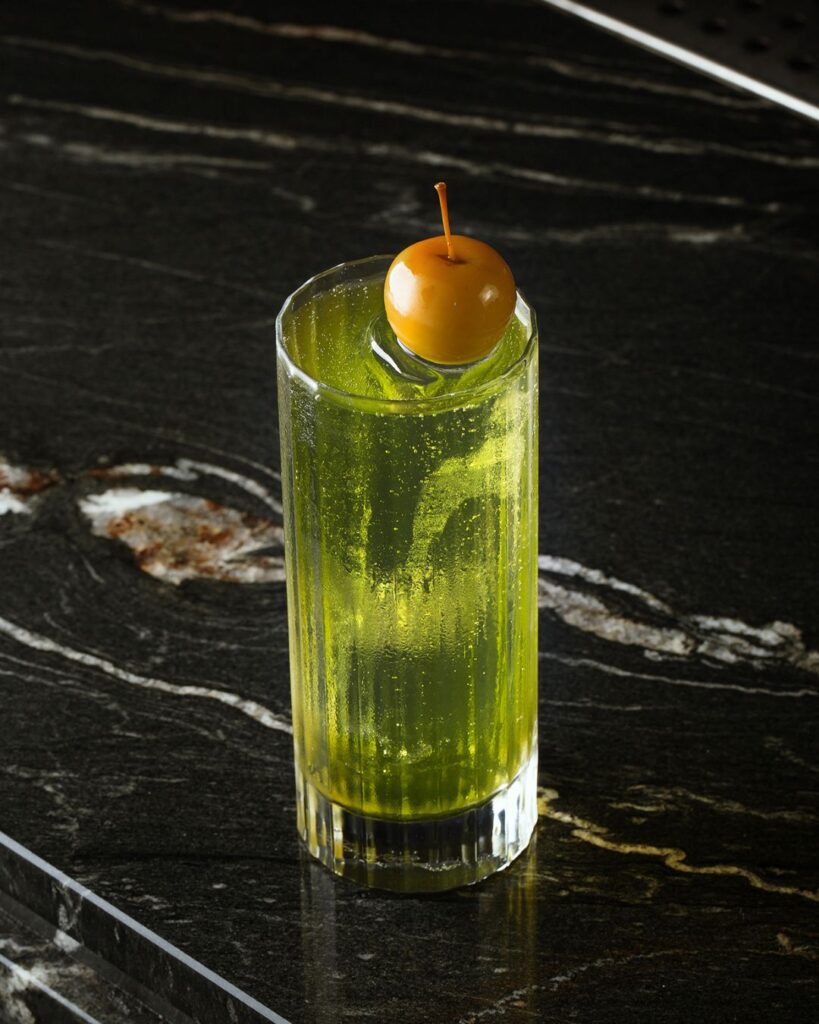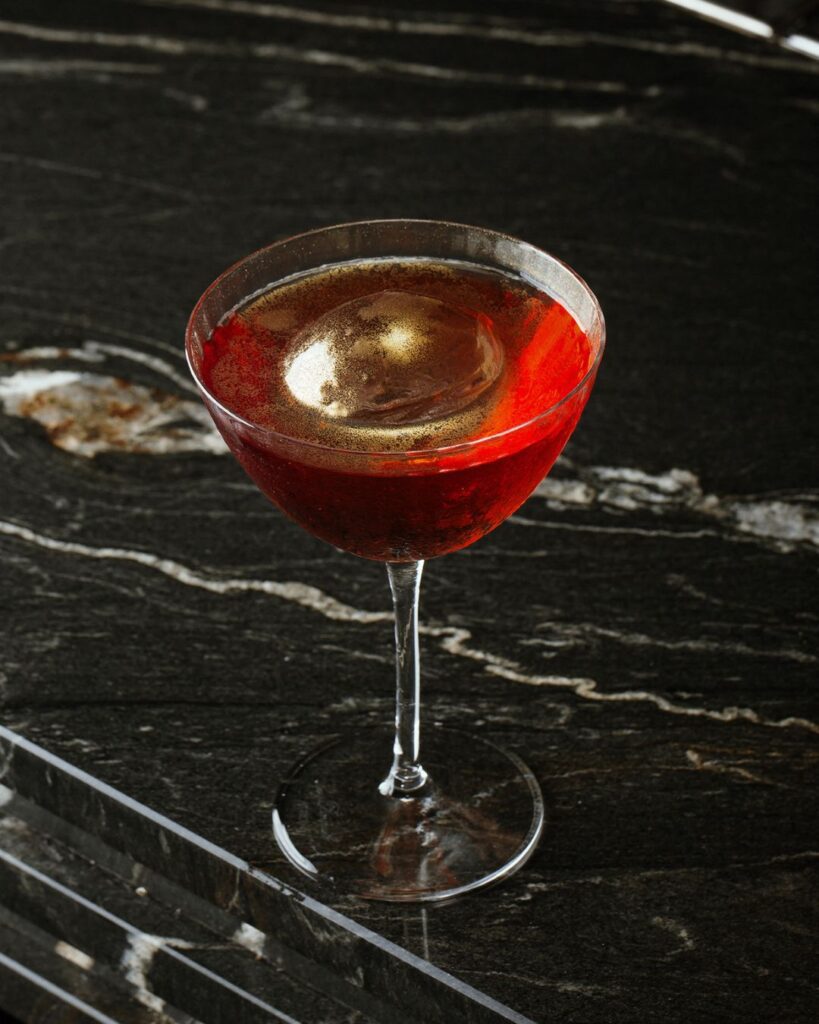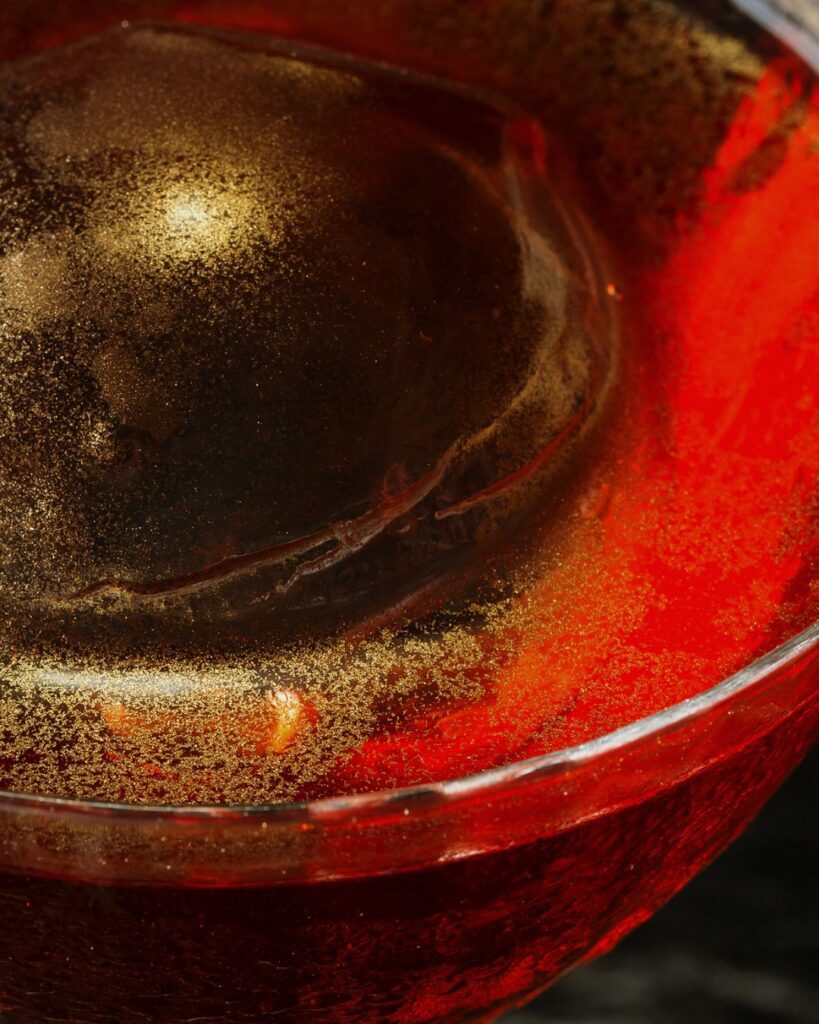 Where classic meets modern. As part of the iconic "Quadrat d'Or" in l'Eixample district, Jacqueline presents a space reminiscent of Catalan modernism, with high ceilings and elegant yet contemporary decoration that creates a sophisticated atmosphere. Jacqueline offers Mediterranean cuisine based on either regional meat and fresh catch of the day.
Located in the main floor, "El Comedor" allows you to enjoy the best vibe in Barcelona with a DJ set every night.
Open from Wednesday to Sunday, 12:00 - 16:00 (lunch & brunch) & 19:00 - 3:00 (dinner & drinks).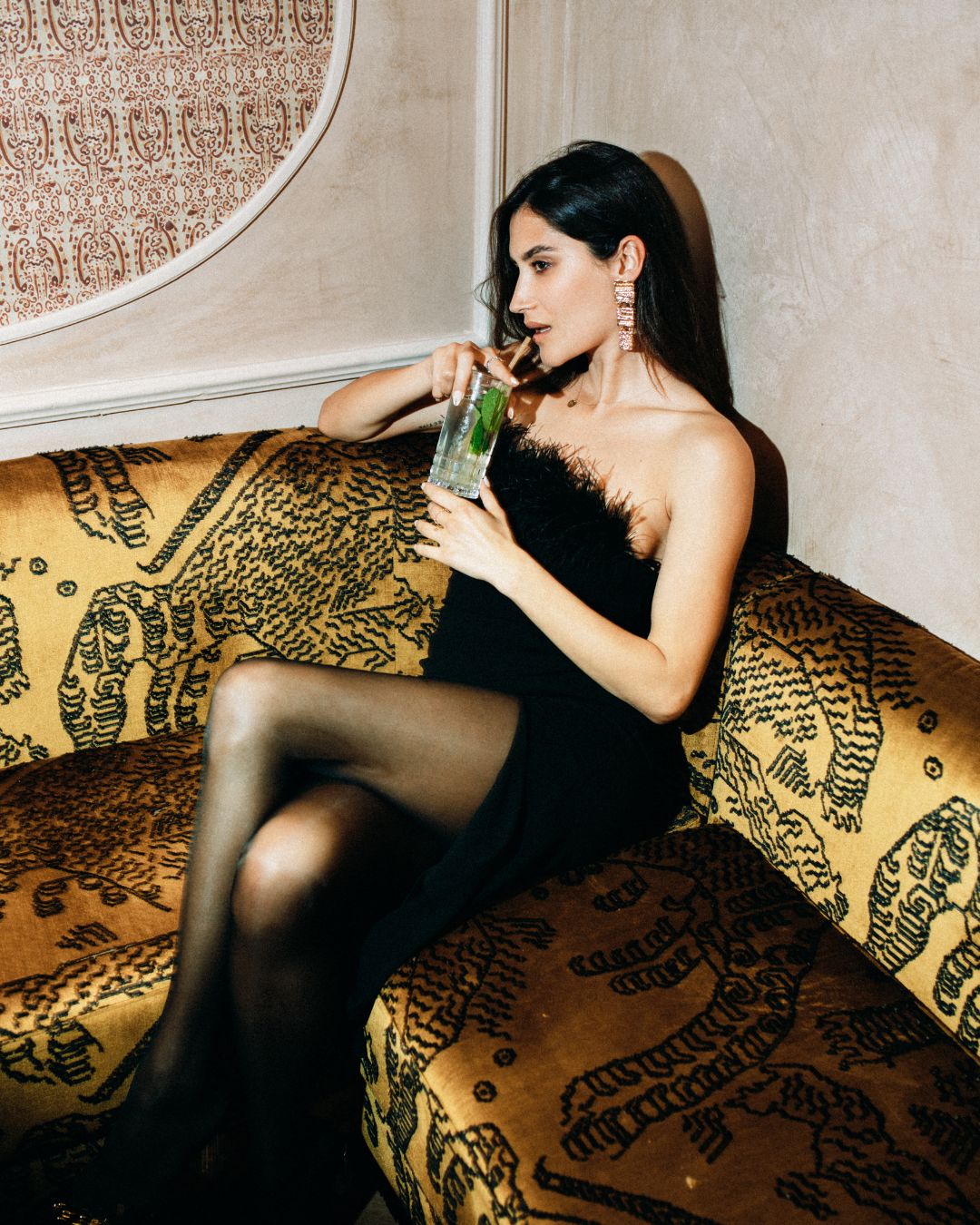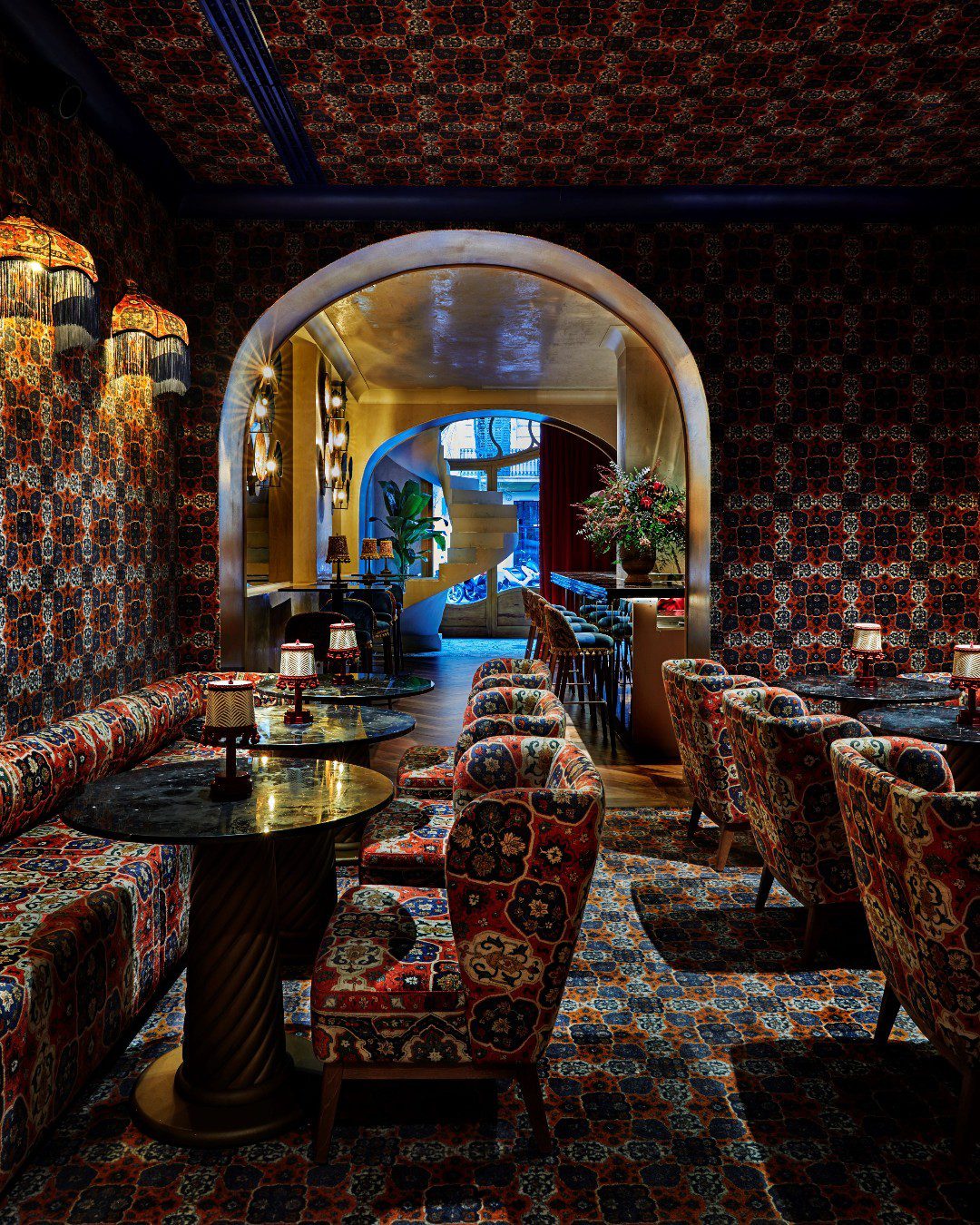 Padded Room
The Padded Room is an intimate space where you will feel wrapped in an incredible Turkish rug. Diners can enjoy our full à la carte menu while savoring signature cocktails prepared from our cocktail bar.
Cocktail Bar
Subdued light, hushed brouhaha, private night-time festivities and chance encounters, Jacqueline bar is a world apart, a privileged venue nestled in one of the most elegant and dynamic areas of central Barcelona, which continues to thrive while the world around sleeps... We tend to lose all sense of time here at night, while sipping on a typical beverage: Mojito, Caipirinha or Bloody Mary to name only a few of the bar's iconic cocktails. We are also lulled by the music, a signature sound that is intriguing, upbeat, electronic, acoustic and downtempo, mixed by a different DJ every night.
Open from Wednesday to Sunday.
Lunch & Brunch: 12:00 - 16:00 / Dinner & Drinks: 19:00 - 3:00